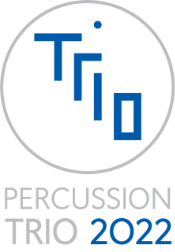 16th until 24th July 2022
24 Trios have been admitted to the Competition
---
Final - Set piece
Work commissioned to Georges SADELER, Luxembourgish Composer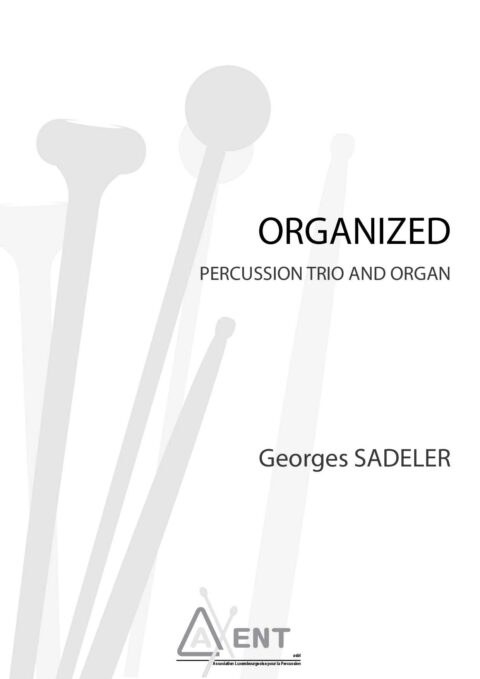 Composer's note
"Organized" is a concert piece for percussion trio and organ, commissioned by the International Percussion Competition Luxembourg 2022, challenging competing percussion trios in their ensemble playing with organ.
The work is based on a recurring «3+1» motif, organized in various ways from prolongations, reductions and displacements to fragmentations and is characterized by tonal ambiguity and groovy, accented patterns. Leadership roles are continuously exchanged between the organist and the three percussionists to form a balanced chamber music group.
The piece uses a vast array of percussion instruments, sometimes asking percussionists to play a combination of di!erent instruments at the same time. Emphasis needs to be put on balancing dynamics and sound colours in this unusual combination of instruments.
Available at Percussion BRANDT
---
Winner of the 2nd IPCL Composition Competition 2020
The IPCL management is proud to announce

Wen-chi Tsai

as the winner of the 2nd IPCL Composition Competition.

The winning work

"Comme la rosée, aussi comme l'éclair"

is awarded by 2500€ and will receive its world premiere in February July 2022 during the preliminary round of the IPCL Percussion Trio Competition.
(Available at Percussion BRANDT)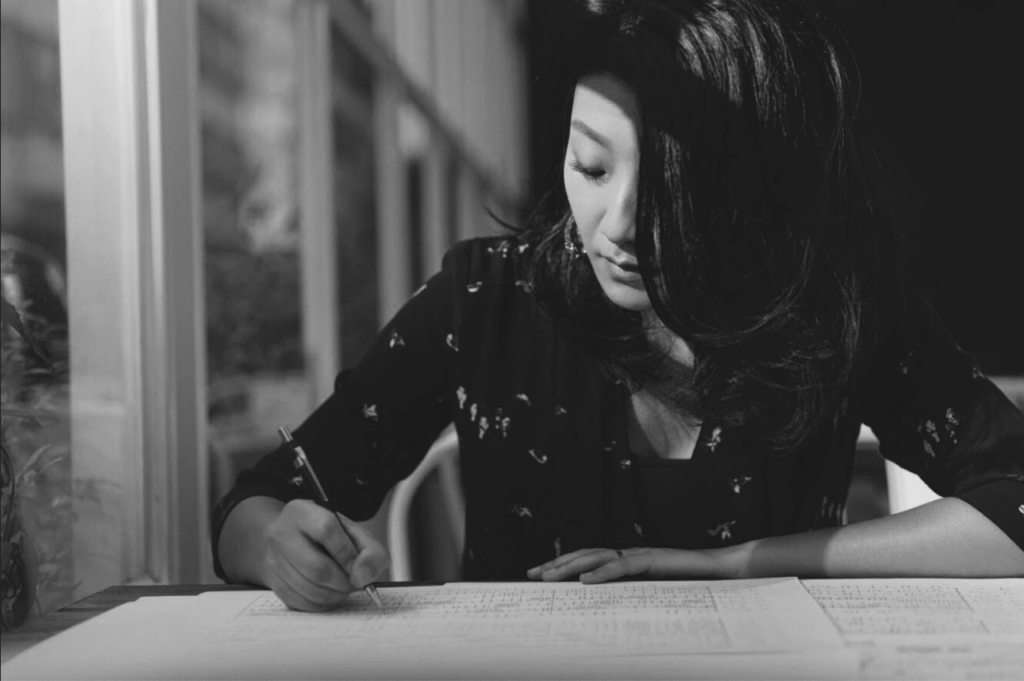 Wen-chi Tsai is a Taiwanese composer, born in Taipei. She started learning composition with Chiang Chia-chen in Taiwan and continued her studies in the class of the Japanese composer Yoshihisa Taïra.
The composition "Comme la rosée, aussi comme l'éclair" was chosen by the competition jury chaired by Paul Mootz (L) and consisting of composer Claude Lenners (L), composer Wim Henderickx (B), composer and percussionist Nicolas Martynciow (F) and composer Matthias Schmitt (D).