2022 Percussion Trio Competition
16th until 24th July 2022
Results
Percussion Trio 2022 Laureates
---
Second prize ex aequo
Budd Trio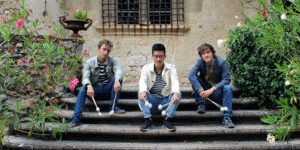 Lorenzo MANQUILLET, 22 (France)
Louis LEBRETON, 24 (France)
Victor LODEON, 24 (France)
Trio Fragments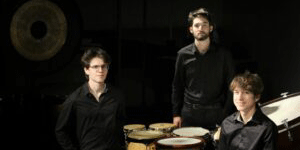 Gabriel MICHAUD, 19 (France)
Loïc MORIN, 25 (France)
Antonin JACCARD, 19 (Switzerland)
---
Third prize
Gang-Ta Trio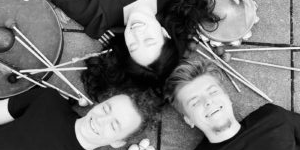 Gabriel BEYRER, 20 (Germany)
Grzegorz CHWALINSKI, 21 (Poland)
Jiyeon KIM, 30 (South Corea)
---
"Short film" prize for the best musical accompaniment to the short film in the semi-final
Kãna Trio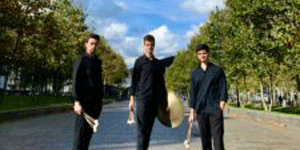 Rens RUTTEN, 20 (The Netherlands)
Hugo PEREIRA, 21 (Portugal)
João SEQUEIRA, 20 (Portugal)
---
"Student" prize for the best interpretation of "Narnchygäer" the set piece in semifinal determined by Luxembourgish percussion students
Mati3re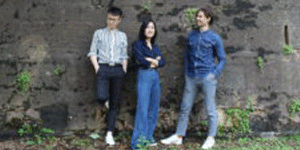 Meng-Fu HSIEH, 26 (Taiwan)
Lucas MESSLER, 27 (France)
Youjin LEE, 27 (South Corea)
---
"Jean Gieres" prize determined by the audience during the final round
Budd Trio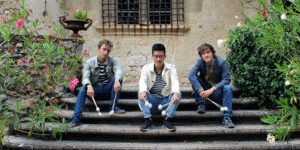 Lorenzo MANQUILLET, 22 (France)
Louis LEBRETON, 24 (France)
Victor LODEON, 24 (France)
---
"Ady Mootz" prize for the best interpretation of the set piece in the preliminary round
Trio Fragments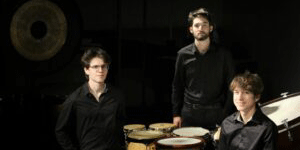 Gabriel MICHAUD, 19 (France)
Loïc MORIN, 25 (France)
Antonin JACCARD, 19 (Switzerland)
---
"Organized" prize for the best interpretation of the set piece "Organized" in final
Budd Trio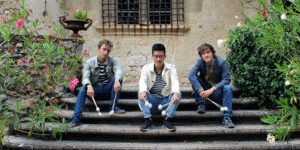 Lorenzo MANQUILLET, 22 (France)
Louis LEBRETON, 24 (France)
Victor LODEON, 24 (France)
Percussion Trios having qualified for the Final Round
Budd Trio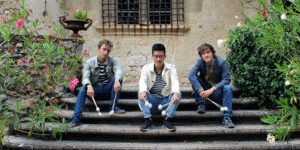 Lorenzo MANQUILLET, 22 (France)
Louis LEBRETON, 24 (France)
Victor LODEON, 24 (France)
Gang-Ta Trio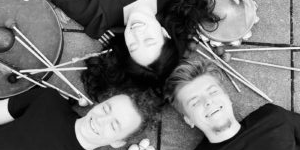 Gabriel BEYRER, 20 (Germany)
Grzegorz CHWALINSKI, 21 (Poland)
Jiyeon KIM, 30 (South Corea)
Trio Fragments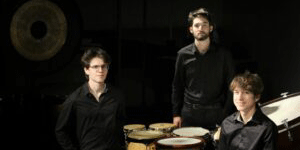 Gabriel MICHAUD, 19 (France)
Loïc MORIN, 25 (France)
Antonin JACCARD, 19 (Switzerland)
Percussion Trios having qualified for the Semi Final Round
Budd Trio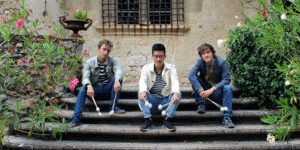 Lorenzo MANQUILLET, 22 (France)
Louis LEBRETON, 24 (France)
Victor LODEON, 24 (France)
Catatumbo Percussion Trío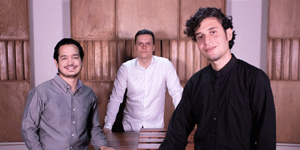 Yuth CAÑIZALEZ, 23 (Venezuela)
David FERNÁNDEZ, 21 (Venezuela)
José Alejandro GARCÍA APONTE, 26 (Venezuela)
Gang-Ta Trio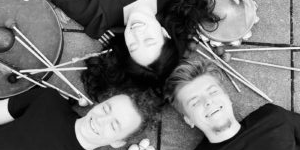 Gabriel BEYRER, 20 (Germany)
Grzegorz CHWALINSKI, 21 (Poland)
Jiyeon KIM, 30 (South Corea)
Kãna Trio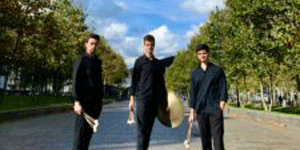 Rens RUTTEN, 20 (The Netherlands)
Hugo PEREIRA, 21 (Portugal)
João SEQUEIRA, 20 (Portugal)
Mati3re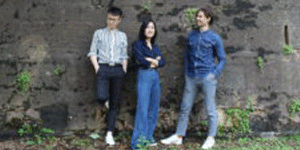 Meng-Fu HSIEH, 26 (Taiwan)
Lucas MESSLER, 27 (France)
Youjin LEE, 27 (South Corea)
MINIX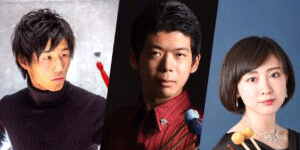 Sato NAOTO, 24 (Japan)
Kameo KOICHI, 26 (Japan)
Chiba AYAKA, 26 (Japan)
Trio Fragments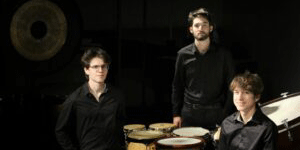 Gabriel MICHAUD, 19 (France)
Loïc MORIN, 25 (France)
Antonin JACCARD, 19 (Switzerland)
Triplet Trio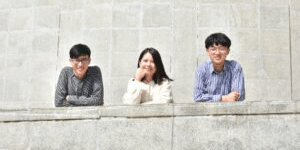 Sheng-Wei CUI, 19 (Taiwan)
Po-Yuan CHEN, 22 (Taiwan)
Yu-Wei TANG, 23 (Taiwan)
Urban Percussion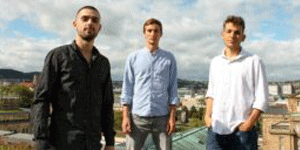 Jonathan FREY, 25 (Germany)
Diego CASADO, 24 (Spain)
Asen KUZMANOV, 22 (Bulgaria)
Location
Conservatoire de la Ville de Luxembourg
33, rue Charles Martel
L-2134 Luxembourg-Ville
http://www.cml.lu
Program & tickets
Final
Sunday, 24th July 2022 – 15h00
---
Presentation: Christiane Kremer
---
Trio Fragments
Gabriel Michaud (France), Loïc Morin (France), Antonin Jaccard (Switzerland)
Georges Sadeler: Organized (morceau imposé) - WORLD PREMIERE - Paul Kayser, organ
Johann Sebastian Bach: Fugue no. 3 in C# major, BWV 848
Yannis Xenakis: Okho
Alejandro Viñao: Relative Riffs - 1. The Riff Within
Budd Trio
Lorenzo Manquillet (France), Louis Lebreton (France), Victor Lodeon (France)
Alexis Barme: Toccata pour 3 marimbas - WORLD PREMIERE -
Johann Sebastian Bach: Prelude & Fugue no. 4 in c# minor, BWV 873
Georges Sadeler: Organized (morceau imposé) - Louyse Gris, organ
Yoshihisa Taïra: Trichromie
Gang-Ta Trio
Gabriel Beyrer (Germany), Grzegorz Chwalinski (Poland), Jiyeon Kim (South Korea)
Georges Sadeler: Organized (morceau imposé) - Paul Kayser, organ
Johann Sebastian Bach: Fugue no. 3 in C# major, BWV 848
Yoshihisa Taïra: Trichromie
---
Jury's deliberation
20:00 - Prize awarding
Semifinals
---
Set Pieces
François TASHDJIAN: Narnchygäer
John CAGE: Amores - mvts II + III
Vestiges - short film directed by Felicia Bremin and Pia Nennig
---
Thursday, 21th July 2022 - 20h00
(free entrance)
Gang-Ta Trio
Gabriel Beyrer (Germany), Grzegorz Chwalinski (Poland), Jiyeon Kim (South Korea)
John Cage: Amores - mvts 2+3
François Tashdjian: Narnchygäer
Vestiges - short film directed by Felicia Bremin and Pia Nennig
François Sarhan: Situation 15 (Freiheit und Macht)
Tchiki duo: Fudõ
Kāna Trio
Rens Rutten (The Netherlands), Hugo Pereira (Portugal), João Sequeira (Portugal)
Iannis Xenakis: Okho
John Cage: Amores - mvts 2+3
Vestiges - short film directed by Felicia Bremin and Pia Nennig
François Tashdjian: Narnchygäer
Urban Percussion
Jonathan Frey (Germany), Diego Casado (Spain), Asen Kuzmanov (Bulgaria)
Maurice Ravel, arr. J. Frey: Sonatine pour piano - mvt.3 "Animé"
François Tashdjian: Narnchygäer
John Cage: Amores - mvts 3+2
Vestiges - short film directed by Felicia Bremin and Pia Nennig
Steven Snowden: A Man with a Gun Lives Here
1 - Be Prepared to Defend Yourself
2 - There are Thieves About
Siegfried Kutterer: Interlude no. 3 "Letzgi"
---
Friday, 22th July 2022 - 10h00
(free entrance)
Minix
Sato Naoto (Japan), Kameo Koichi (Japan), Chiba Ayaka (Japan)
John Cage: Amores - mvts 2+3
Vestiges - short film directed by Felicia Bremin and Pia Nennig
François Tashdjian: Narnchygäer
Toru Takemitsu: Rain Tree
Triplet Trio
Sheng-Wei Cui (Taiwan), Po-Yuan Chen (Taiwan), Yu-Wei Tang (Taiwan)
François Tashdjian: Narnchygäer
John Cage: Amores - mvts 2+3
Vestiges - short film directed by Felicia Bremin and Pia Nennig
Guo Wenjing: Parade
Catatumbo Percussion Trio
Yuth Cañizalez (Venezuela), David Fernández (Venezuela), José Alejandro García (Venezuela)
Fritz Kreisler, arr. José Alejandro García: Tambourin Chinois
John Cage: Amores - mvts 2+3
Vestiges - short film directed by Felicia Bremin and Pia Nennig
François Tashdjian: Narnchygäer
Nebojša J. Zivković: Trio per Uno - mvt.1
---
Friday, 22th July 2022 - 15h00
(free entrance)
Mati3re
Meng-Fu Hsieh (Taiwan), Lucas Messler (France), Youjin Lee (South Korea)
François Tashdjian: Narnchygäer
John Cage : Amores - mvts 2+3
Vestiges - short film directed by Felicia Bremin and Pia Nennig
Hiroya Miura: Puncture Me
Siegfried Kutterer: Interlude no.3 "Letzgi"
Budd Trio
Lorenzo Manquillet (France), Louis Lebreton (France), Victor Lodeon (France)
Michel Levinas: Les invariants
John Cage: Amores - mvts 2+3
Vestiges - short film directed by Felicia Bremin and Pia Nennig
François Tashdjian: Narnchygäer
Trio Fragments
Gabriel Michaud (France), Loïc Morin (France), Antonin Jaccard (Switzerland)
Vestiges - short film directed by Felicia Bremin and Pia Nennig
François Tashdjian: Narnchygäer
John Cage: Amores – mvts 2+3
James Saunders: Everybody do This
Avner Dorman: Udacrep Akubrad
---
Decision of the jury and drawing lots
Preliminary Round
---
---
Sunday, 17th July 2022 - 15h00
(free entrance)
Mati3re
Meng-Fu Hsieh (Taiwan), Lucas Messler (France), Youjin Lee (South Korea)
Wenchi Tsai: Comme la rosée aussi comme l'éclair
Wolfgang Rihm: Stück
Hiroya Miura: Otik Trio
Kōwa Gyōmuten
Yudate Shoya (Japan), Uchida Issei (Japan), Uemura Emiho (Japan)
Wolfgang Rihm: Stück
Wenchi Tsai: Comme la rosée aussi comme l'éclair
Andy Harnsberger: Dark Passenger
Minix
Sato Naoto (Japan), Kameo Koichi (Japan), Chiba Ayaka (Japan)
Wenchi Tsai: Comme la rosée aussi comme l'éclair
Wolfgang Rihm: Stück
Daniel Arango-Prada: Prisme
---
Sunday, 17th July 2022 - 20h00
(free entrance)
Clash Trio
David Auli Morales (Colombia), Javier Verduras Las Heras (Spain), Timothée de la Morinerie (France)
Wenchi Tsai: Comme la rosée aussi comme l'éclair
Wolfgang Rihm: Stück
Casey Cangelosi, Tom Hilliker: Metavita
Trio Fragments
Gabriel Michaud (France), Loïc Morin (France), Antonin Jaccard (Switzerland)
Wenchi Tsai: Comme la rosée aussi comme l'éclair
Wolfgang Rihm: Stück
Philippe Leroux: Les Uns - II
Bear Percussion Trio
Clément Charlon (France), Alex Moutoussamy (France), Noé Ferro (France)
Wenchi Tsai: Comme la rosée aussi comme l'éclair
Wolfgang Rihm: Stück
Dmitri Shostakovich, arr. Yung-sheng Sung: Prelude & Fugue in Db Major, op. 87
---
Monday, 18th July 2022 - 15h00
(free entrance)
Urban Percussion
Jonathan Frey (Germany), Diego Casado (Spain), Asen Kuzmanov (Bulgaria)
Toshi Ichiyanagi: Wind Trace
Wenchi Tsai: Comme la rosée aussi comme l'éclair
Wolfgang Rihm: Stück
Bang Percussion Trio
Béatrice Picard (Luxembourg), Ambrozy Golachowski (Poland), Keith Cheuk Hin Ng (Hong Kong)
Wenchi Tsai: Comme la rosée aussi comme l'éclair
Wolfgang Rihm: Stück
Dmitri Shostakovich: Fugue no. 16 in Bb minor
Ivaldi's Söner
Kasper Grøn (Denmark), Rasmus Jönsson Hansson (Sweden), Albin Rosenqvist (Sweden)
Wolfgang Rihm: Stück
Wenchi Tsai: Comme la rosée aussi comme l'éclair
Søren Monrad : Cartoon Sketches
---
Monday, 18th July 2022 - 20h00
(free entrance)
Gang-Ta Trio
Gabriel Beyrer (Germany), Grzegorz Chwalinski (Poland), Jiyeon Kim (South Korea)
Wolfgang Rihm: Stück
Wenchi Tsai: Comme la rosée aussi comme l'éclair
Philippe Leroux: Les Uns
Budd Trio
Lorenzo Manquillet (France), Louis Lebreton (France), Victor Lodeon (France)
Wenchi Tsai: Comme la rosée aussi comme l'éclair
Wolfgang Rihm: Stück
Philippe Hurel: Ritual Trio - 1er mouvement
Kāna Trio
Rens Rutten (The Netherlands), Hugo Pereira (Portugal), João Sequeira (Portugal)
Wolfgang Rihm: Stück
Wenchi Tsai: Comme la rosée aussi comme l'éclair
Alejandro Viñao: Relative Riffs - 1. The Riff Within
Pantera Trio
Victor Pons (USA), Khesner Oliveira (Brazil), Noah Samuelson (USA)
Wenchi Tsai: Comme la rosée aussi comme l'éclair
Wolfgang Rihm: Stück
Steven Snowden: A Man With A Gun Lives Here
---
Tuesday, 19th July 2022 - 15h00
(free entrance)
Catatumbo Percussion Trio
Yuth Cañizalez (Venezuela), David Fernández (Venezuela), José Alejandro García (Venezuela)
Wenchi Tsai: Comme la rosée aussi comme l'éclair
Wolfgang Rihm: Stück
Aldemaro Romero, arr. José Alejandro García: Fuga con Pajarillo
Triplet Trio
Sheng-Wei Cui (Taiwan), Po-Yuan Chen (Taiwan), Yu-Wei Tang (Taiwan)
Wenchi Tsai: Comme la rosée aussi comme l'éclair
Wolfgang Rihm: Stück
Steven Snowden: Van Gogh from Space
Trio Dakoda
Dániel Láposi (Hungary), Dávid Burcsik (Hungary), Kornél Hencz (Hungary)
Wenchi Tsai: Comme la rosée aussi comme l'éclair
Wolfgang Rihm: Stück
Aurél Holló: Dance oft the Cicadas
---
Decision of the jury and drawing lots
Jury
Paul MOOTZ (Luxembourg), chairman
Paul Mootz, born in Luxembourg in 1952, began his musical studies in Theory, Piano, Harmony, Chamber Music and Percussion at the Music Conservatory of Luxembourg-City. Further professional studies were then pursued at the Conservatoire National Supérieur de Paris where he obtained diplomas in sight-reading, theory and analysis and was awarded First Prize in Percussion as a student of Jacques Delécluse.
In 1982, he participated in the' Concours International de Genève' and successfully reached the semifinal round of the competition. During the same year he was accepted at the "Musikhochschule of Würzburg" (Germany) where he commenced percussion studies with Siegfried Fink and was thus awarded in 1984 the "Meisterklassendiplom". Solo percussionist with the RTL Symphonic Orchestra for 10 years, Paul Mootz has also served as percussion teacher at the Music Conservatory of Esch-sur-Alzette since 1978. In 1985, he has been named Professor of Percussion and Chamber Music at the Music Conservatoire of Luxembourg-City. From December 2001 until September 2004, Paul Mootz was the deputy director of Luxembourg-City' s Music Conservatoire.
In 1982 and in 1993 he created the percussion ensembles Luxembourg Percussion and Mariendall and since then has conducted a number of concert tours in Luxembourg, Europe, United States of America, Canada and Australia with great success. Apart from his work with many chamber ensembles, he has performed as soloist with such notable musicians as Peter Sadlo and Walter Civitareale at the Music Festivals of both Echternach and Wiltz.
Also a composer and arranger, Paul Mootz writes a great deal of his compositions for his many students and for percussion ensembles. He is also president of the International Percussion Competition Luxembourg and Axent, Luxembourg' s percussion association.
Béatrice DAUDIN (France/Luxembourg)
After brilliant studies at the CNR in her home town, Metz, Béatrice Daudin went on to further studies under Jacques Delecluse at the CNSM in Paris, where she obtained first prizes in percussion, theory, harmony, and chamber music, while at the same time pursuing her studies of orchestral conducting and the piano.
She went on to teach at the ENM in St Brieuc, where she expanded her repertoire by playing in the jazz quartet with the pianist and composer Joël Cadoret. She taught percussion at the CNR in Metz and in 1989 became solo percussionist with the Orchestre Philharmonique du Luxembourg, thereby opening the way to a career as a soloist. Among other works, she has performed Bartók's Sonata for Two Pianos and Percussion with Jean-Efflam Bavouzet and Christian Zimmerman, Ohana's Miroir de Célestine at the Festival de Lille with Élisabeth Chojnacka, Xenakis's Psappha, Ivo Malec's Vibraphonietta, Xenakis's Aïs with the baritone Spyros Sakkas at the Théâtre du Châtelet in Paris, and Grant McLachlan's Umbhiyozo waze Africa with Élisabeth Chojnacka. In 2010, she appeared with the OPL Percussion Quartet in a John Cage programme.
In 2012, she wrote a piece entitled L'Art-chez Surprise (which was performed at the Philharmonie Luxembourg) as a tribute to Debussy.
Béatrice Daudin's career, thus, is one of constant development, involving a ceaseless search for new harmonics and a quest for purity, at once poetic and thoughtful.
Alexandre ESPERET (France)
Durant sa formation aux conservatoires d'Avignon, de Créteil puis au CNSMD de Lyon, dans la classe de Jean Geoffroy, Alexandre est lauréat de plusieurs concours internationaux : 1er prix du Concours de Marimba de Cannes en 2008 ; Prix du public et Prix du Dr. Glatt en finale du Concours International de Genève en 2009; 1er prix, Prix du Public et Prix de la presse au concours Tromp Percussion Eindhoven en 2012.
Sa curiosité l'amène à rencontrer d'autres univers artistiques comme le théâtre et la danse. En point d'orgue, sa collaboration avec la Compagnie Arcosm qui le conduit à jouer, entre 2011 et 2014, plus d'une centaine de représentations du spectacle de dansethéâtre-musical Traverse dans des festivals du monde entier (Europe, USA, Japon).
En 2010, il crée avec son ami Matthieu Benigno la compagnie de théâtre musical Kahlua. Ensemble ils écrivent un spectacle jeune public, Black Box, ainsi qu'une pièce intitulée Ceci n'est pas une balle, éditée aux Éditions Alfonce et jouée aujourd'hui dans plus de 20 pays différents.
Il fonde cette même année le Trio SR9 avec Paul Changarnier et Nicolas cousin. Ils remportent en 2012 le concours International de Percussion du Luxembourg ainsi que le Concours Européen Musique d'Ensemble de la FNAPEC.
Ensemble ils créent les spectacles interdisciplinaires MACHINE(s), C O R P O R E L S (2015), Jukebox (2019) et élaborent des programmes de transcriptions et créations pour 3 marimbas. Bach au marimba (2015) Alors, on danse ? (2018) sortent ainsi sur le label Naïve et RAVEL Influence(s) (2022) chez Evidence Classic.
Le trio est sponsorisé par les marques Adams et Resta Jay Percussions.
Depuis 2016, il est membre des Percussions de Strasbourg, avec qui il créé des pièces de compositeurs tels que Thierry de Mey, Michael Levinas, Alexander Schubert, Karl Naegelen, Wenchi Tsai, Gabriel Sivak, Stéphane Magnin, et reprend des grands classiques du repertoire dont les fameuses Pléiades et Persephassa écrites pour l'ensemble par Iannis Xenakis qu'ils ré-enregistrent en 2022.
Alexandre se produit régulièrement en soliste dans le monde entier (USA, Canada, Brésil, Japon, Corée du Sud, Russie, Royaume-Uni, Pays-Bas, Belgique, Suisse, Italie, Slovaquie, Lituanie, Géorgie) lors de récitals ou de collaborations (Ensemble Intercontemporain, SO Percussion, Shlagwerk Den Haag, Ensemble Contrechamps, Asko Schoenberg Ensemble, Britten Sinfonia).
Il créé des pièces de compositeurs tels que Nico Muhly, Karl Naegelen, Maxim Shalygin, Alin Gerhman ou Benoit Montambault.
Musicien passionné, il partage son expérience lors de masterclasses et de clinicconcerts : Boston Conservatory, Université Mc Gill de Montréal, EMESP de Sao Paulo, Université de Kawasaki. Il est professeur invité au Conservatoire Royal de La Haye aux Pays Bas en 2015 et remplaçant au CNSMD de Lyon en 2018-2019.
En 2021 il est nommé professeur assistant dans la nouvelle classe de percussions du CNSMD de Lyon.
Arnold MARINISSEN (The Netherlands)
Arnold Marinissen is composer, percussionist, and faculty member at the Conservatorium van Amsterdam. He has been curator for Muziekgebouw Amsterdam and artistic leader of Percussion Group The Hague and ensemble Lunapark.
His compositions have been performed at the Biennale di Venezia, Huddersfield Contemporary Music Festival, Holland Festival, Opéra de Rouen, PASIC San Antonio Texas, Gaudeamus Music Week, November Music Festival, Dag in de Branding, the Dutch Nationaal Vioolconcours, amongst others, by groups such as EXAUDI, Netherlands Chamber Choir, Ensemble Variances, Silbersee, Asko|Schoenberg Ensemble, Percussion Group The Hague, Duo Ikt, and the Storioni Trio. He recently wrote a string trio for a Residentie Orkest chamber music project and a work for clarinet and electronics for Michel Marang. Marinissen's music is published by Deuss Music.
Marinissen has performed extensively as a solo percussionist and in chamber music. He was artist in residence at the Asia Pacific Festival in Wellington (New Zealand, De Doelen in Rotterdam and Traces of Rhythm Festival in Tilburg (Netherlands), and he was a guest at the Muziekgebouw aan 't in Amsterdam, at festivals all over Europe, in Boston, Shanghai, London, Russia, Singapore, Australia, New Zealand and Uzbekistan. He appeared as a soloist with the Residentie Orchestra, Noordhollands Philharmonisch Orchestra, Amsterdam Sinfonietta, Holland Symfonia, Nieuw Ensemble, WDR Orchestra in Cologne, New Zealand Symphony Orchestra and the Southern Sinfonia (New Zealand).
Allen OTTE (USA)
Allen Otte was, in 1972, a founding member of the Blackearth Percussion Group whose premise was that percussionists should be able to behave in our time just as string quartets had done since the time of Beethoven. He came to the University of Cincinnati in 1977 and in 1979 founded the world-renowned ensemble, Percussion Group Cincinnati.
Professor Otte taught classical and contemporary percussion, eurhythmics, various literature seminars, and coached and conducted traditional and contemporary chamber music. In addition to his now Emeritus position at the University of Cincinnati, he has also been adjunct professor of eurhythmics at the Oberlin Conservatory. His students are members of major symphony orchestras and service bands, contemporary ensembles, and hold positions at universities throughout the country.
Otte has regularly taught, given master classes, and presented his own creative work—solo and collaborative—throughout the Americas, Europe and Asia. With John Lane he performs their music theater creation on wrongful imprisonment, The Innocents, throughout the United States, including at The Center for Civil and Human Rights in Atlanta and at the Innocents Network National Conference. His work in this area has led to other invitations including a residency in Roosevelt University's Performing Social Justice Program.
Recent guest faculty engagements have included the Banff Center for the Arts, the Amsterdam Conservatory, and a creative development residency with the Indianapolis Symphony as instructor in eurhythmics. For ten years he was a coach in the Grandin Festival for Vocal Chamber Music, and for several summers, the Opera Theater of Lucca, Italy.
His broad percussion expertise is reflected in frequent guest artist appearances such as the 2012 Carnegie Hall Tour of the Nashville Symphony Orchestra and many regular invitations as both soloist and ensemble member to the Percussive Arts Society's International Convention. With the improvisation trio Vaster Than Empires (sound sculpture, e-violin, electronics) he has appeared at university venues, but also in clubs and various alternative spaces; since 2018 he has performed as a member of the medieval music quartet Trobar.
Bart QUARTIER (Belgium)
After his percussion studies, Bart followed marimba lessons with Robert Van Sice.
Bart was invited by more than sixty orchestras and ensembles and can look back on a 35 year experience in different fielAds: classical music, opera, contemporary, ancient, chamber music, jazz, chanson, variété…
Since 1990 Bart teaches vibraphone and marimba (classical and jazz) at the Koninklijk Conservatorium Brussel. As clinician and jury member, he was invited all over the world.
His books 'Image' 20 Children's Songs for Marimba, 'Profils' 24 essais pour vibraphone et piano, 'Encore', 'Imagine' a mental approach to marimba playing (English, French, Spanish and Mandarin), 'Ensemble' 24 pieces for mallet ensemble, 'Focus' 24 Images for Vibraphone, 'Dialogue' 12 variations for marimba et 'Move' 12 grooves for Marimba are distributed worldwide.
Bart was laureate of the Sabam Competition for jazzthemes 2000 and 2002. His first two albums Thank You' (quintet) et 'Profils' (duo) are released by 'De Werf'. 'Image' and 'Focus' are recorded on the last double album 'Life Path' As sideman Bart played on more than 70 CD's and toured through Europe, USA, Argentina, South-Korea and Japan.
Bart Quartier is a Yamaha and Resta-Jay artist.
Yi-Ping YANG (Taiwan)
Yi-Ping Yang improved her skills at the Conservatoire National de Region of Boulogne-Billancourt in Paris (Premier Prix à l'unanimité), the CNSDML - Conservatoire
National Supérieur de Musique et Danse de Lyon (DNESM with mention très bien) and Troisième Cycle (Certificat de Perfectionnement), the HEM - Haute Ecole de Musique de Genève (PostGrade with félicitation du jury) and the Hochschule für Musik und Theater München.
She has acquired orchestral experience with the UBS Verbier Festival Orchestra, with the Auditorium Orchestre National de Lyon and the Lyon Opera House where she has played regularly since 2000.
Solo timpanist at the Orchestre des Pays de Savoie and the Orchestre Symphonique Confluence, she has also taken part in numerous premieres with the Ensemble Orchestral Contemporain and has been a soloist in collaboration with the Grame (Centre National de Création Musicale).
Yi-Ping gives regularly recitals in France and throughout the world and participates in numerous theatre creations as a composer/musician/actor.
She won many international competitions: Scholarship of Yamaha Music Foundation of Europe, Finalist at ARD International Music Competition Munich; Third Prize at the International Clermont-Ferrand Vibraphone Competition; Third Prize at Geneva International Music Competition; First Prize, Audience Prize and the Prize for the best Interpretation of the set piece in the final round with Trio YARN at the International Percussion Competition (IPCL) in Luxembourg; First Prize, Audience Prize and Prize for the best interpretation of a creation command at the International Timpani Competition in Lyon; First Prize, Audience Prize and Prize of the young juries at the TROMP International Music Competition in Eindhoven.
Artistic director of "Rendez-vous Internationaux de la Timbale" (RIT-Infinity) and Jury member of PAS Greece, TROMP Percussion Eindhoven, and Nutcracker International Television Contest for Young Musicians are further activities of Yi-Ping.
Guest professor of the Shanghai Conservatory of Music and the lecturer in Conservatoire à Rayonnement Régional de Lyon since 2012, her artistic highlights include solo performance, in Concertgebouw of Amsterdam, Kammerphilharmonie of Berlin, Bâtiment des Forces Motrices and Studio Ernest Ansermet in Geneva, Tonhalle of Zurich, Lincoln Center and Carnegie Hall in New York.
Jury "Short film" prize
Christophe LEIFGEN
creative director
Béatrice WELTER
coordinator and lecturer @BTS Dessin d'animation Luxembourg
Misch BERVARD
film editor
Pia NENNIG
short film director
Felicia BREMIN
short film director
Jury "Student" prize
A jury presided over by Sven Hoscheit and consisting of Luxembourgish music students has been assembled to award a prize to the Percussion Trio who does an outstanding performance of Narnchygaër by François Tashdjian, compulsory work of the semi-final round.
Sven HOSCHEIT
Lou NICKELS
Cyrill METZ
Flavio PIEROTTI
Lara SINNER
Claire ZEIEN
Christophe PÜTZ
Set pieces
Preliminary Round
Comme la rosée, aussi comme l'éclair - Wenchi TSAI
All conditioned phenomena,
Are like a dream, an illusion, a bubble, a shadow,
Like dew, a flash of lighting,
Thus should we regard them.
The Diamond Sutra
Music can interpret everything, and why not a philosophical questioning of mundane phenomena to which we do not usually pay attention.
The title of the work "Comme la rosée, aussi comme l'éclair" is an excerpt from the Diamond Sutra. It means that everything that is material in this world, constantly appears and disappears according to a principle of impermanence, like all that is spiritual, thought or consciousness. The phenomena we clearly see such as a water bubble, morning dew or even a flash in the sky actually last only for the time of a blink.
While these phenomena seem real to us, we perceive them as chimerical, as if we were in a dream. If the world seems like an eternity, these incalculable and fleeting moments are an infinite number of appearances and disappearances.
To illustrate her work, the composer chose as main image the dew beading everywhere at dawn and the flash that lasts only a blink. The motif containing triplets, equivalent to two or four times, the melodic passage of the xylophone and the passage in "pianissimo" of the Glockenspiel, are all representations of dew; the passage of keyboards and drums, which creates an enormous energy, is the representation of powerful consecutive flashes. The work ends with a splendid sonority of the Glockenspiel in "fortissimo", bringing the audience into a persistent resonance.
Prize-winning work of the IPCL Composition Competition
Axent Edition, available at Percussion Brandt
Wenchi TSAI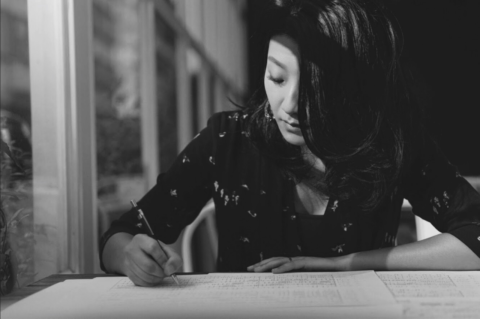 Compositrice taïwanaise, née à Taipei. Elle commence à apprendre la composition avec Chiang Chia-chen à Taïwan. Elle arrive en France en 2002 et continue ses études à l'École Normale de Musique de Paris, dans la classe du grand compositeur japonais Yoshihisa Taïra, comme son dernier élève.
En juin 2006, elle obtient son diplôme supérieur de composition. Elle travaille aussi avec des compositeurs français pour la composition et la musique électronique, comme Édith Lejet, Allain Gaussin, Jean-Luc Hervé et Raphaël Cendo.
En 2008, elle écrit «Le fou gémissant» pour saxophone baryton. En 2010 et 2011, Wenchi participe au concours national de composition organisé par le Centre d'Arts National. Elle est lauréate avec «Ombre» pour duo de percussion en 2010, et «Pluie du soir» pour marimba et flûte en 2011.
En février 2012, une exposition de ses oeuvres pour percussion et musique électronique a lieu au théâtre avant-garde de Taipei. En octobre 2014, Wen-chi est sélectionnée pour participer au Festival international d'Art de Shanghai. En 2018, «Forêt vaporisée d'une légère brume» pour 3 percussionnistes a sa première mondiale au Conservatoire Supérieur de Lyon. C'est avec cette oeuvre que Wenchi remporte le «Yoshiro IRINO Memorial Prize».
En 2019, «Quatre faces» pour 4 percussionnistes et «La splendeur des tambours» pour 7 percussionnistes ont leur première mondiale à Taipei. Le sextuor «Air mass» est créé à Strasbourg par les Percussions de Strasbourg et «Alma's field guide to Mosses» pour saxophone ténor a sa première mondiale à Singapour.
---
Stück - Wolfgang RIHM
This piece is called "Stück", the german synonym, that's why it is named that way. It
ends in a different way than it starts, which changes nothing!
However, it starts as so:
The players crouch, squat or kneel close together in the middle of an open stage, like a group of animals or like forgotten, neglected scientists…
A fire? A hole? A death…? Maybe remains? Rental equipment? Remains! Yes, that could as well be the title of the piece. In that case, it would start in a different way than it ends.
In the middle of the desert lies a score between rocks…hacked out…riddled with holes…bullet holes? (Wolfgang RIHM)
Stück was premiered April 21st 1989 in Witten (Germany) by the Schlagquartett Köln.
Semifinal
Narnchygäer - François TASHDJIAN
With Narnchygäer, dedicated to the French trio SR9 François Tashdjian imagines a threeheaded demon who enlists his victims by making them dance until death.
Narnchygäer was released on CD in 2018 "Alors on danse?" (Naïve Records) performed by SR9.
---
Amores - John CAGE
John Cage's Amores (1943) is a four-movement work for prepared piano and percussion trio. The first and last movements feature the piano by itself (prepared piano, played by one person), while the inner two movements focus on toms and wood blocks (percussion trio). Merce Cunningham choreographed the piece in 1949.
This piece is one of the first to be written from Cage's rhythmic proportions technique. The second movement is composed of 10-bar units that are each divided into four sections: 3, 2, 2, and 3. This particular chamber work calls attention to Cage's dedicated expansion of musical resources by his creation of a repertory for percussion instruments as well as one for an instrument of his own invention, the prepared piano. "Music need not be understood, but rather it must be heard" (John Cage)
Amores was premiered February 7th 1943 in New York and January 29th 1959 in Milan
---
shortfilm VESTIGES
The animated short "Vestiges", conceived by Felicia Bremin with the help of Pia Nennig, was created during their last year of the "BTS Dessin d'animation" as their final student project.
This animated short features a being made of moonlight, waking up to a desolate cloud covered world. With no moon in sight, she, as a mere afterimage, is slowly fading away. However, despite the unforgiving darkness, there is still hope for her survival as in the distance an unexpected light is beckoning. Perhaps it will be enough to aid her return home.
Pia NENNIG - short film director
My name is Pia Nennig, I was born in 1997. I started my education at the Fieldgen and later switched to the art department at Athénée for my last 3 years. During those years, I took extra courses in printing and took part in smaller art related exhibitions as well.
Outside of school I took music lessons and chose drums and percussion as my instruments for a few years. And in the future, I still hope to pick up the drums as a hobby again and continue to grow. Beside music i have taken up embroidery, sewing and sculpting with clay, outside during my personal time.
After graduating, I studied animation at the "BTS Dessin d'animation" with the intent of broadening my art skills. With an internship in the animation studio "studio 352", I learnt the pipeline and different departments in the animation industry.
And it's been a full year now, that I have been employed as a junior animator in Doghouse Studios, working on 2 separate movies. During my time there I've been involved with the different steps within the animation production, from layout, to rough animation, to inbetween, to clean. I hope to continue my animating journey going forward.
Felicia BREMIN - short film director
My name is Felicia Bremin, born late 1997 and already as a child, I had spent a lot of time drawing. Before studying animation at the "BTS Dessin d'animation" as part of the 2018 class, I had thus been doing digital illustration for 6 years prior as a hobbyist alongside my standard education at Athénée.
During my time at school I took any opportunity to participate in many varying art-related courses ranging from photography, to printing as well as free-from art during which I tried my hand at traditional painting.
As that foundation suggests I'm currently hoping to continue to develop a range of varying skills and learn the ins-and-outs about the different aspects of the art industry, by becoming a freelance artist. The animation course at the BTS has helped me flesh out my options even further and has given me the ability find foothold in a large variety of positions in the entertainment pipeline.
For my internship during the BTS, for example, I was able to experience first-hand what kind of work is required as a concept artist, working on an animated series at Zeilt Productions Studio.
As of right now, I'm in the second year of production as the sole artist working in a small game-developing team. I'm providing all visuals for a 2D Platformer: from graphic design, to background assets, animation and more.
I am involved every step of the way from brainstorming ideas, making visual concepts, to creating usable assets for the programmers to implement.I also still do occasional illustrations on the side, and it's a constant balancing act, drawing as a job as well as drawing as a hobby.
Final
Organized - Georges SADELER
"Organized" is a concert piece for percussion trio and organ, commissioned by the International Percussion Competition Luxembourg 2022, challenging competing percussion trios in their ensemble playing with organ.
The work is based on a recurring « 3+1 » motif, organized in various ways from prolongations, reductions and displacements to fragmentations and is characterized by tonal ambiguity and groovy, accented patterns. Leadership roles are continuously exchanged between the organist and the three percussionists to form a balanced chamber music group.
The piece uses a vast array of percussion instruments, sometimes asking percussionists to play a combination of different instruments at the same time. Emphasis needs to be put on balancing dynamics and sound colours in this unusual combination of instruments.
---
Paul KAYSER (Luxembourg), organist
Born in Luxembourg in 1979, Paul Kayser began studying organ in 1989 (class of Pierre Nimax jr.) at the Conservatory of Music at Luxembourg-City. He obtained there 3 First Prizes (solfège, improvisation, organ-building) and 3 Superior Prizes (organ, harmony, counterpoint).
He continued his studies at the "Hochschule für Musik und Darstellende Kunst Frankfurt am Main" (Sacred Music and Concert Formation) in the classes of Martin Lücker and Daniel Roth (organ), Winfried Toll (choir master), Gerd Wachowski (liturgical organ) and Godehard Joppich (gregorian chant). Those studies were completed with the concert exam at the "University of Arts" in Berlin, where Paul Kayser was admitted in the organ improvisation class of Prof. Wolfgang Seifen.
Beside his studies, Paul Kayser worked also with Jean Boyer, Gillian Weir, Lorenzo Ghielmi, Olivier Latry, Pierre Pincemaille and Thierry Escaich.
Paul Kayser was laureate at the Organ Improvisation Competition of Bad Homburg (Germany) in 2001 and at the "Orgues Sans Frontières" Competition in 2007.
He regularly plays solo recitals, so for festivals in Luxemburg, Germany, France, Spain, Czech Republic. His interest for chamber music made that he gave concerts with flute, percussion, saxophone, viola, singers and choirs. In 2005, he has played as a soloist with the Philharmonic Orchestra of Luxemburg at the «Festival d'Orgue de Dudelange». The same year, he was on a concert tour in Japan with the «Pueri Cantores du Conservatoire de Luxembourg»
Having grown up with the famous Stahlhuth organ in Dudelange and after having served several years as organist of the famous St.Willibrordus Basilica in Echternach, Paul Kayser is today appointed organist of the St-Alphonsus church in Luxembourg City. He teaches musical education at the «Lycée Classique de Diekirch».
Admitted Trios
BANG Percussion Trio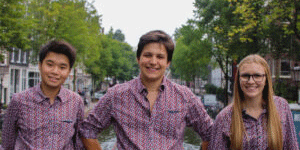 Béatrice PICARD, 22 (Luxembourg)
Ambrozy GOLACHOWSKI, 23 (Poland)
Cheuk Hin Keith NG, 21 (Hong Kong SAR)
Bear Percussion Trio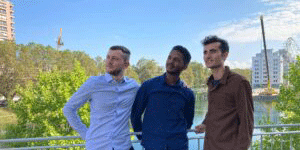 Clément CHARLON, 22 (France)
Alex MOUTOUSSAMY, 21 (France)
Noé FERRO, 25 (France)
Budd Trio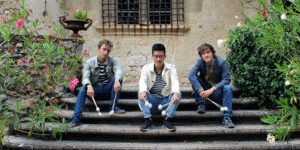 Lorenzo MANQUILLET, 22 (France)
Louis LEBRETON, 24 (France)
Victor LODEON, 24 (France)
Catatumbo Percussion Trío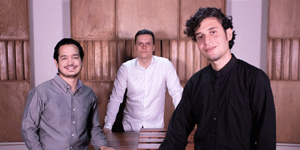 Yuth CAÑIZALEZ, 23 (Venezuela)
David FERNÁNDEZ, 21 (Venezuela)
José Alejandro GARCÍA APONTE, 26 (Venezuela)
Cerberus Trio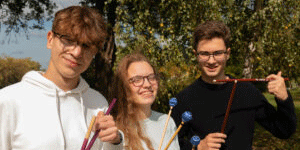 Alenka JEZERNIK, 18 (Slovenia)
Enej Nik JURAN, 18 (Slovenia)
Gašper ŠEMROV, 18 (Slovenia)
Clash Trio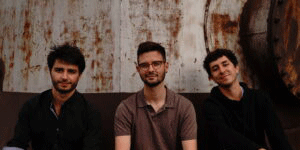 David AULI MORALES, 29 (Colombia)
Javier VERDURAS LAS HERAS, 23 (Spain)
Timothée DE LA MORINERIE, 25 (France)
Culper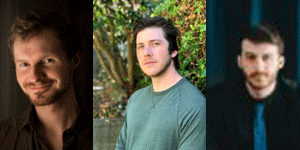 Peter WHITE, 29 (USA)
Matthew OVERBAY, 29 (USA)
Joe DE MARCO, 30 (USA)
Frap Trio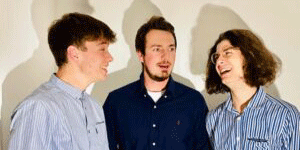 Tom EICHENBERGER, 21 (Switzerland)
Elouen HERMAND, 21 (France)
Thomas JUDGE, 26 (France)
Gang-Ta Trio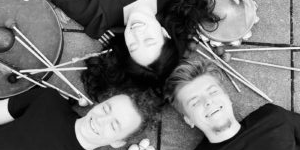 Gabriel BEYRER, 20 (Germany)
Grzegorz CHWALINSKI, 21 (Poland)
Jiyeon KIM, 30 (South Corea)
Ivaldi's Söner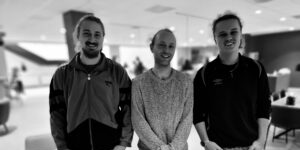 Kasper GRØN, 30 (Denmark)
Rasmus JÖNSSON HANSSON, 28 (Sweden)
Albin ROSENQVIST, 21 (Sweden)
Kãna Trio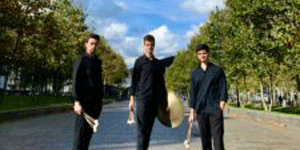 Rens RUTTEN, 20 (The Netherlands)
Hugo PEREIRA, 21 (Portugal)
João SEQUEIRA, 20 (Portugal)
Kōwa Gyōmuten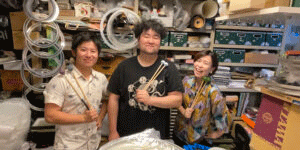 Yudate SHOYA, 29 (Japan)
Uchida ISSEI, 26 (Japan)
Uemura EMIHO, 26 (Japan)
Mati3re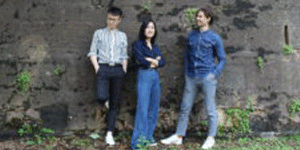 Meng-Fu HSIEH, 26 (Taiwan)
Lucas MESSLER, 27 (France)
Youjin LEE, 27 (South Corea)
MINIX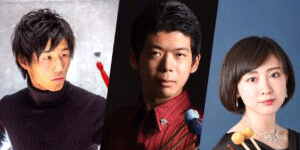 Sato NAOTO, 24 (Japan)
Kameo KOICHI, 26 (Japan)
Chiba AYAKA, 26 (Japan)
Pantera Trio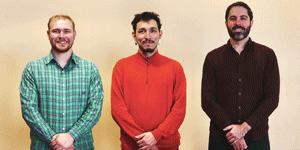 Victor PONS, 33 (USA)
Khesner OLIVEIRA, 28 (Brazil)
Noah SAMUELSON, 24 (USA)
Pearl Trio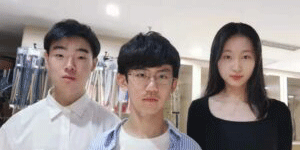 Ziyi LIU, 16 (China)
Qinran YANG, 16 (China)
Haozhe YAN, 14 (China)
Space Trio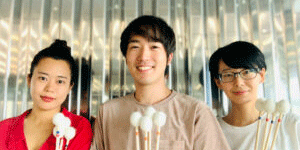 Tomohiro IINO, 32 (Japan)
Yukari YAGI, 29 (Japan)
Aya MASUI, 27 (Japan)
TanBorEn Trio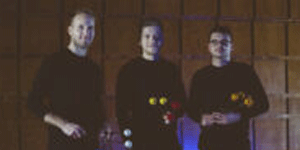 Levente TÓTH, 23 (Hungary)
Zoltán Mihály MADARAS, 26 (Hungary)
Csombor KEREK, 23 (Hungary)
TR3O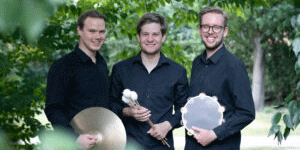 Markus SCHUSTER, 21 (Germany)
Nikolai SIEBENHAAR, 25 (Germany)
Joshua PERRET, 24 (Germany)
Trio Dakoda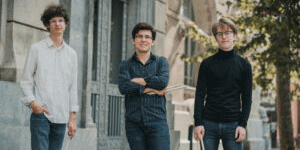 Dániel LÁPOSI, 25 (Hungary)
Dávid BURCSIK, 20 (Hungary)
Kornél HENCZ, 24 (Hungary)
Trio Fragments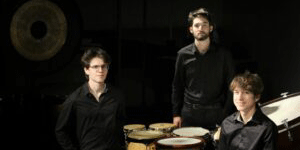 Gabriel MICHAUD, 19 (France)
Loïc MORIN, 25 (France)
Antonin JACCARD, 19 (Switzerland)
Triplet Trio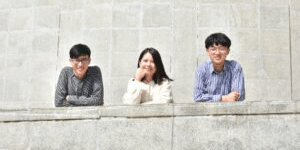 Sheng-Wei CUI, 19 (Taiwan)
Po-Yuan CHEN, 22 (Taiwan)
Yu-Wei TANG, 23 (Taiwan)
Urban Percussion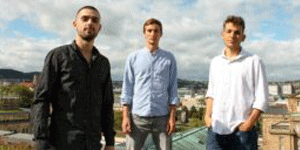 Jonathan FREY, 25 (Germany)
Diego CASADO, 24 (Spain)
Asen KUZMANOV, 22 (Bulgaria)
VAN3uard Percussion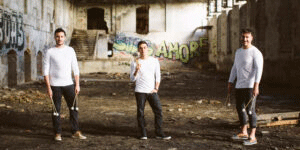 Agustín JIMÉNEZ DELGADO, 28 (Spain)
Víctor LÓPEZ PRADOS, 28 (Spain)
Néstor PAMBLANCO ZANÓN, 27 (Spain)
Provisional Schedule
Saturday, 16 July 2022:
9h00-11h00 Arrival and registration of the trios at the Music Conservatory of Luxembourg-City
at 12h00 Preparing the preliminary round: briefing and drawing lots of passage order in preliminary round in presence of all participants
Sunday, 17 July 2022:
15h00 & 20h00
Preliminary round (free entrance)
Monday, 18 July 2022:
15h00 & 20h00
Preliminary round (free entrance)
Tuesday, 19 July 2022:
15h00 & 20h00
Preliminary round (free entrance)
Deliberation of the jury, announcement of results and drawing lots of passage order for the semi-final
Thursday, 21 July 2022:
20h00
Semi-final (free entrance)
Friday, 22 July 2022:
10h00 & 15h00
Semi-final (free entrance)
Deliberation of the jury, announcement of results and drawing lots of passage order for the final round
Sunday, 24 July 2022:
at 15h00 Final (tickets)
Deliberation of the jury
at 20h00 Awards ceremony
Official Regulations
PREFACE
Please find below the official regulations of the "Percussion Trio 2022" Competition, taking place from 12 February until 20 February 16th until 24th July 2022, and organised by the International Percussion Competition Luxembourg.
You are kindly requested to read them carefully and if interested, to register directly on our website: www.ipcl.lu
Please keep your correspondences in the official languages of the Competition: French or English.
GENERAL CONDITIONS
By applying, every participant entirely accepts the following regulations, the French text being the reference text. For all legal affairs, a Luxembourgish court will have jurisdiction.
ADMISSION REQUIREMENTS
Conditions of admission
The Competition is open to all percussion trios, without distinction of nationality, the total age of their members being limited to 93 (ninety-three) years (included) by 12 February 2022; members of the trio must not be born before 12 February 1985.
The application of first prize winners, as an individual or as a group, from previous editions of this Competition will not be accepted.
Details for registration
Registration has to be done online (www.ipcl.lu).
It will only be considered as final until the following documents have been received (please send attachments in high definition but be aware that the totality of files must not exceed 1,1 GB per trio):
for each member of the trio:
birth certificate or copy of the identity card/passport
curriculum vitae, mentioning the artistic/musical career (studies, teachers)
a recent high-definition photograph (minimum 300 dpi), which is free of copyright and suitable for publicity purposes and publication.
for the trio:
a valid proof of payment of the registration fee
a letter of agreement downloadable on the registration site, duly completed and signed by the 3 members of the trio.
for the trio (this material will be used for publicity purposes and publications):
curriculum vitae (in English or French)
a recent high-definition photograph (minimum 300 dpi), which is free of copyright.
for the pre-selection:
a recent (registered after 1st January 2020) video recording with the programme of the pre-selection round (cf. appendix repertoire)
a certificate attesting the authenticity and the integrity of the recording, signed by a teacher or by the technician who made the video recording and indicating the place and the date of the recording of each piece.
Technical specifications of the video:
high-quality video file, containing the required programme for the pre-selection audition only
pieces must be recorded in their entirety and must be unedited (no cuts)
the video must be filmed from the front, using a fixed and wide camera angle; interprets must always remain visible
microphones should be positioned at a distance that allows to obtain a good sound quality
it is allowed to provide separate recordings for each piece, recorded in various place and time
file size: max. 500 MB
file format: mp4 or mov.
In case of difficulty sending the video file via our online application portal, it is also possible to copy it onto a DVD / USB stick and send it by post. The file can also be transmitted by email or transfer service. In all cases, please specify it in the application form.
As soon as all the listed documents are received, the trios will receive a confirmation of their registration by email.
For all questions or issues regarding registration, please contact us at the following address: contact@ipcl.lu
Application deadline
Opening of the registration: 1st April, 2021
Deadline for submission: 1st October 2021, 12:00 pm (Central Europe Time)
Number of participating trios
In case the number of registered trios should exceed the maximum capacity of the physical infrastructure of the IPCL, the managing board of IPCL may limit the number of participating trios, referring to the evaluation results of the pre-selection round.
Trios admitted to the Competition will receive an official invitation before 15 October 2021.
REGISTRATION FEE
The non-refundable registration fee of 300€ (three hundred Euro) per trio must be transferred to the following bank account:
Account : IBAN LU33 0021 1506 5450 3900
Bank : Dexia-Banque Internationale à Luxembourg (BIC/SWIFT : BILLLULL)
Recipient : International Percussion Competition Luxembourg a.s.b.l.
Reference : Registration fee for [name of trio]
Cheques, cash transfers or any other money transfers will not be accepted. Bank fees must be paid by the paying person.
The deadline for paying the registration fee is 1st October 2021. Under no circumstances will the registration fee be refunded to accepted trios.
TRAVELLING AND ACCOMODATION EXPENSES
Travelling expenses are at the participants' expense. Candidates should make arrangements for accomodation and cover the costs themselves. A list of hotels can be checked on https://www.visitluxembourg.com
Obtaining appropriate travel documents and insurance is the sole responsibility of each competitor for themselves. The management of the Competition accepts no liability of any kind whatsoever for any illness or injury sustained by competitor's, nor for loss or damage to a competitor's belongings, including instruments during transit or while at the Competition.
A lump sum of 150€ per night and trio will be reimbursed by the management of the Competition for semifinalists (nights from 15, 16, 17, 18 February 19, 20, 21, 22 July 2022) and for finalists (nights from 19 and 20 February 23 and 24 July 2022).
MEDIA AND PUBLICITY
The managing board of the Competition is entitled to make free use of the information given on the official application form for their own purpose and publicity. Unpublished information is not passed on to third parties. The trios have the right to inspect their data. They can refuse the right to use or have their data adapted, on simple written request once the Competition has ended.
Participants must waive all rights for:
possible broadcasts of the different competitions
the usage of photos and recordings (sound, videotape, film, photographs) taken during the Competition.
The participants will not touch any fees or transmission charges.
COMPETITION REGULATIONS
The purpose of video pre-selections is to reduce eventually the number of trios for the public rounds of the Competition.
This pre-selection phase takes place in private in the presence of a preliminary jury, whose five members include at least two members of the official Jury of the IPCL "Percussion Trio 2022" Competition. It is held in a studio guaranteeing the best possible technical conditions.
The names of the selected trios will be published on our website before 15 October 2021. They will be personally notified and will receive an official invitation by 15 October 2021, which specifies the date, time and place at which all participants are required to register.
A ballot to arrange the order in which the trios will perform throughout the Competition will be made at the end of this official registration day and before every round.
If a case of absolute necessity should prevent a trio (or a member of a trio) from being present at the registration desk at the date and hour fixed in the official invitation and at the drawing lots, they must justify their absence without delay. A representative of the IPCL will draw a number in their stead. The trio is then kindly requested to contact the IPCL Management as soon as possible regarding the day and time when they must be ready for the preliminary round performance before the Jury.
The trios have 15 minutes before their performance to set up their instruments in the preliminary round and 20 minutes in the semi-final and final rounds.
Competitors who are not present on time will not be heard.
All performances, except the pre-selection round, are public.
The Competition Management will undertake to follow the schedule established for each trio after the draw. Likewise, each trio, once the order and timing are known, is under obligation to arrive in due time, according to the schedule they have been given.
JURY
A non-disclosed internal regulation will fix the different criteria of the jury's appreciation handling. The results are announced after each round. The decisions of the jury are final, irrevocable and there is no right for appeal.
Are invited in the jury:
Paul Mootz, president (Luxembourg)
Alexandre Esperet (France)
Fumito Nunoya (Japan)
Allen Otte (USA)
Bart Quartier (Belgium)
Christoph Sietzen (Luxembourg/Austria)
Yi-Ping Yang (Taiwan)
The day after the preliminary and semi-final rounds, the trios not selected for the rest of the Competition will have the opportunity to meet the members of the Jury to receive comments on their performances. These meetings will be organized by the Competition Management.
AWARDS
Official Prizes:
First prize: 21.000€
Second prize: 12.000€
Third prize: 6.000€
Special Prizes:
Public prize 'Jean Gieres' : 1.000€
Prize determined by the audience during the final round
'Ady Mootz' prize : 1.000€
Prize for the best interpretation of the set piece in the final round
'Students' prize: 1.000€
Prize determined by Luxembourgish percussion students
'Short film' prize: 1.000€
Prize for the best musical accompaniment to the short film in the semi-final
Trios qualified for semi-finals will be given a diploma.
The jury will reserve the right not to allocate all the prizes.
REPERTOIRE
Trios are expected to use the original musical scores of the works they perform. The IPCL Competition cannot be deemed responsible for any fraud that might be committed by a trio in this field (such as the public use of illegal copies).
The compulsory pieces for the various rounds are indicated in the appendix.
As for free choice pieces, participants are requested to send a copy including duration time via our online application portal or if necessary to send it by email (contact@ipcl.lu) by 15 October 2021 at the latest. The managing board may refuse free choice pieces.
Candidates' choice pieces making use of electricity (audio, media, CD, PC, amplifying equipment, etc.) in their achievement will not be accepted.
The managing board may impose cuts for timing reasons, in which case the trios will be informed by 1st January 2022 at the latest. In order to respect the duration of each round, the trios can also suggest cuts for the free choice pieces. These cuts must be clearly communicated on the inscription form.
The requested timings for each round can not be exceeded. Trios who don't respect these limits may be disqualified.
During the Competition period (preliminary round, semifinal, final) no musical piece can be performed more than once by the same trio.
INSTRUMENTS
The trios are allowed to use their own instruments during the Competition, except for the performance of the winning work of the 2nd IPCL Composition Competition (set piece) of the preliminary round. The instruments for this piece except every sort of cymbals, gongs and accessories, will be determined and made available by the managing board. A list with the models and types of instruments for the set piece of the preliminary round will be communicated to the trios, together with the official invitation.
The following instruments are at the participants' disposal on the spot (except for the performance of the set piece of the preliminary round): marimbas, vibraphones, xylophones, glockenspiel, bells, timpani, bass drums, snare drums, drum sets, tom-toms, bongos, tamtams, cymbal stands and gong stands. Every other instrument, like cymbals, gongs or accessories has to be provided by the trios.
Regarding the free choice pieces, participants cannot require instruments other than those listed above.
ORGANIST
The management of the Competition places an organist at the disposal of the trios for the set piece in the final round. Two rehearsals with organ will be provided on stage.
Trios may be accompanied at their costs by an organist of their own choice.
Repertoire
PRE-SELECTION
viewing in private
3-4 minutes extract of a work without keyboard percussion which can appear in the programme of the trio
J.S. BACH: three-voice fugue (cf. repertoire final round)
PRELIMINARY ROUND
Total performance duration: 20 minutes
A) Set pieces:
prize-winning work of the 2nd IPCL Composition Contest
available by January 2021 at Percussion BRANDT
Wolfgang RIHM
Stück
Universal Edition
B) Piece of candidates' choice
SEMI-FINAL
Total performance duration: 30 minutes
A) Set Pieces:
B) Musical accompaniment to a short film provided by IPCL (duration: 3min)
The musical material can be either existing pieces, improvised or composed material.
Access to the short film will be activated on 1st October, 2021 for the trios registered.
C) Piece(s) of candidates' choice
FINAL
Total performance duration: 35 minutes
A) Set piece:
Work commissioned to Georges SADELER, Luxembourgish Composer
available by 15 October 2021 at Percussion BRANDT
B) Récital (Max. duration: 20 minutes)
The performance must include:
One of the following fugues transcribed for Marimba Trio
Johann Sebastian BACH
Well-tempered Clavier I
– Fuga a 3 voci no. 3 en do# mineur (BWV 848)
– Fuga a 3 voci no. 15 en sol majeur (BWV 860)
– Fuga a 3 voci no. 19 en la majeur (BWV 864)
Well-tempered Clavier II
– Fuga a 3 voci no. 4 en do# mineur (BWV 873)
– Fuga a 3 voci no. 11 en fa majeur (BWV 880)
– Fuga a 3 voci no. 12 en fa mineur (BWV 881)
– Fuga a 3 voci no. 24 en si mineur (BWV 893
Between 1 and 3 original pieces of candidates' choice