2nd IPCL COMPOSITION COMPETITION 2020
Prize-winning work


"Comme la rosée, aussi comme l'éclair" from Wen-chi Tsai

The Prize-winning work will be the setpiece for the the preliminary round of the Percussion Trio Competition 2022 taking place from 12 February until 20 February 2022.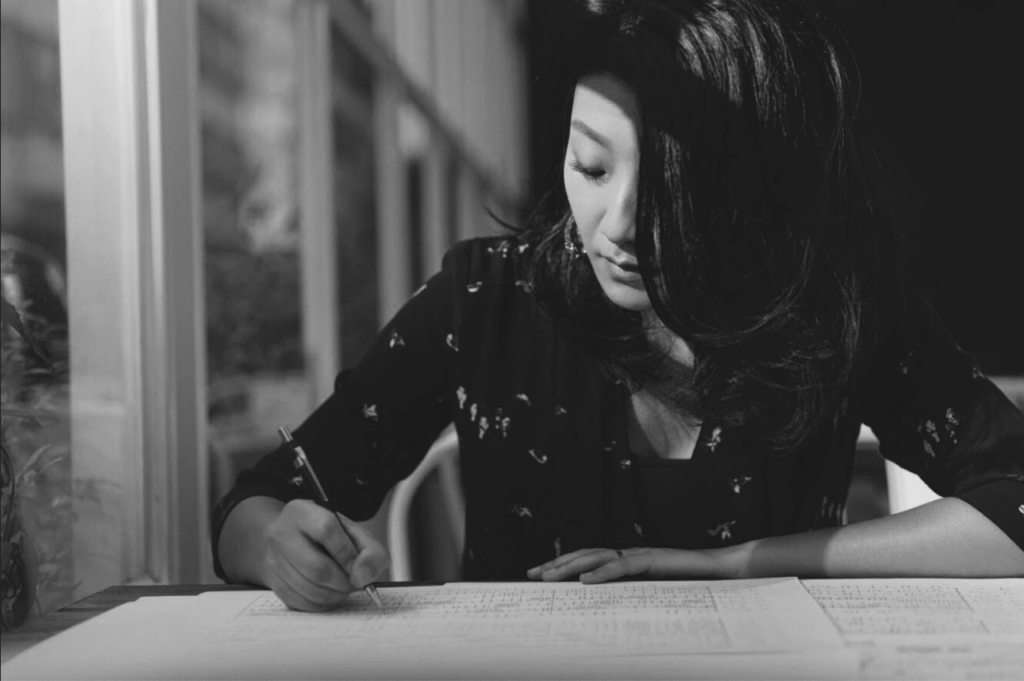 Jury members
Paul MOOTZ (Luxembourg), Wim HENDERICKX (Belgium), Claude LENNERS (Luxembourg), Nicolas MARTYNCIOW (France), Matthias SCHMITT (Germany)
Composer's note
All conditioned phenomena,
Are like a dream, an illusion, a bubble, a shadow,
Like dew, a flash of lighting,
Thus should we regard them.
The Diamond Sutra
Music can interpret everything, and why not a philosophical questioning of mundane phenomena to which we do not usually pay attention.
The title of the work "Comme la rosée, aussi comme l'éclair", is an excerpt from the Diamond Sutra. It means that everything that is concrete in this world, constantly appears and disappears according to a principle of impermanence, like all that is spiritual, thought, consciousness. The phenomena we clearly see such as a water bubble, the morning dew or even a flash in the sky actually last only for the time of a blink.
While these phenomena seem real to us, we perceive them as chimerical, as if we were in a dream. If the world seems like an eternity, these incalculable and fleeting moments are an infinite number of appearances and disappearances.
In illustration of her work, the composer chose for main images the dew beading everywhere at dawn and the flash that lasts only a blink. The motif containing triplets, equivalent to two or four times, the melodic passage by xylophone and the passage in "pianissimo" by glockenspiel, are all representations of dew; the passage by keyboards and drums, which creates an enormous energy, is the representation of powerful consecutive flashes. The work ends with a splendid sonority by glockenspiel in "fortissisimo", bringing audience into a persistent resonance.
Available at Percussion BRANDT